Online sexual exploitation of children
What is online sexual exploitation?
Right now, abusers are exploiting thousands of children without even leaving their homes - often using the same social media platforms we use every day.
Online sexual exploitation of children (OSEC) is a crime which sees children sexually abused, often by family members, who share images or videos of the exploitation online—even livestreaming the abuse for sex offenders to direct from anywhere in the world.
OSEC is one of the fastest growing forms of human trafficking. The Philippines is a global hotspot for the production of this abuse. The UK is the third largest global consumer of livestreamed abuse.

Your support is urgently needed to stop this crime.
Will you help keep children safe from abuse now?
"Trafficking is happening all around the world. I want it to stop. I believe it can stop, but I cannot do it alone."
- Joy, survivor and advocate for the end of online sexual exploitation
How we're protecting children, together
Thanks to the support of people like you, IJM partners with police around the world to:
Find and bring children to safety
We work with local law enforcement to identify suspected traffickers and children who are being exploited, and help to facilitate operations to bring children to safety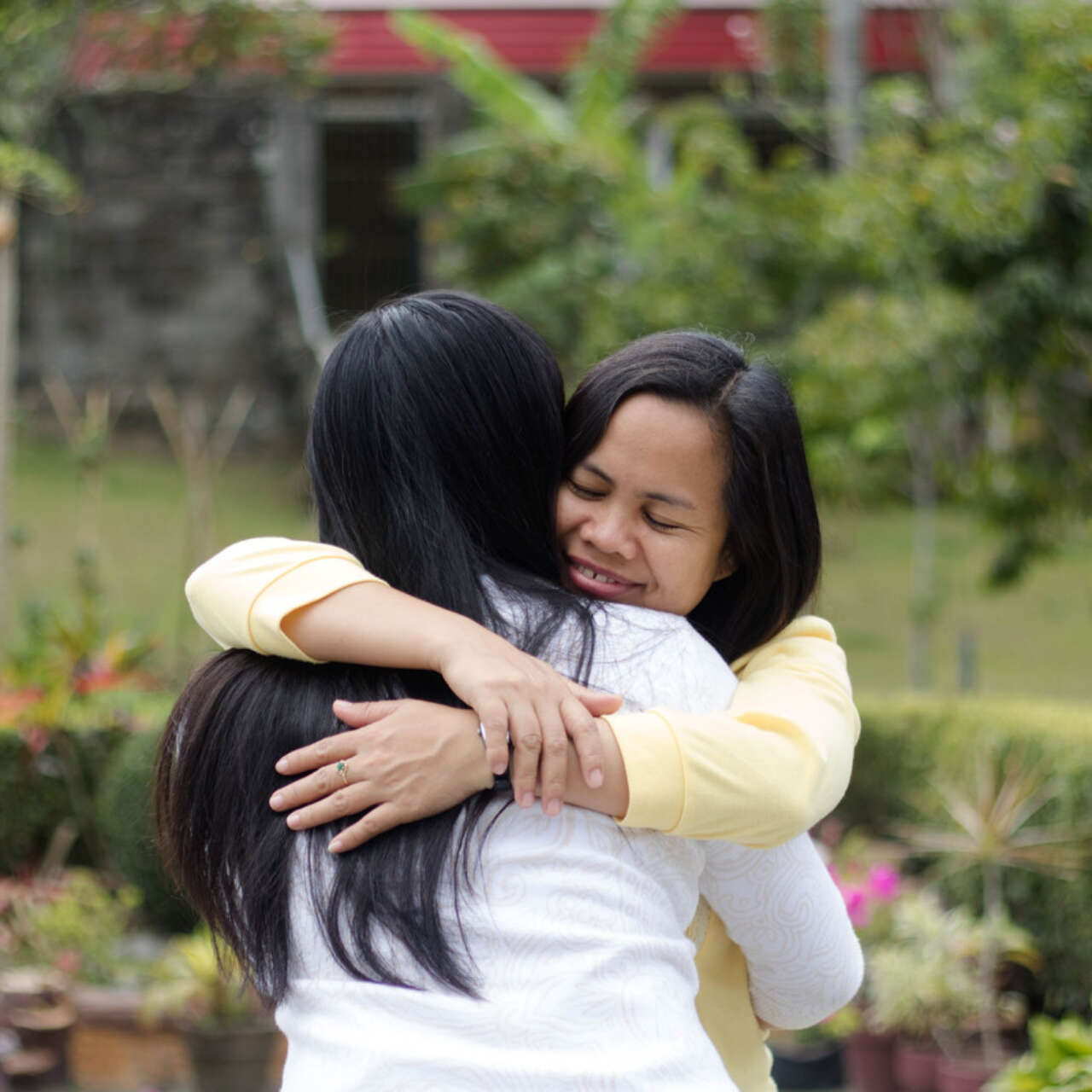 Support children to overcome trauma
We provide vital trauma-focused aftercare to help children recover from their experiences
Bring justice
We support authorities to arrest and convict perpetrators.
Protect children
We partner with authorities to train police, judiciary and communities in how to stop exploitation. Our partnerships approach helps change systems so that abuse doesn't happen in the first place.
End online sexual exploitation
We're also working with governments and organisations worldwide to prevent this abuse from happening.
1167 children and vulnerable adults brought to safety
199 perpetrators convicted
333 survivors completed aftercare programmes
359 suspects arrested
But there are still thousands of children trapped in situations of abuse right now.

You can help bring children to safety.