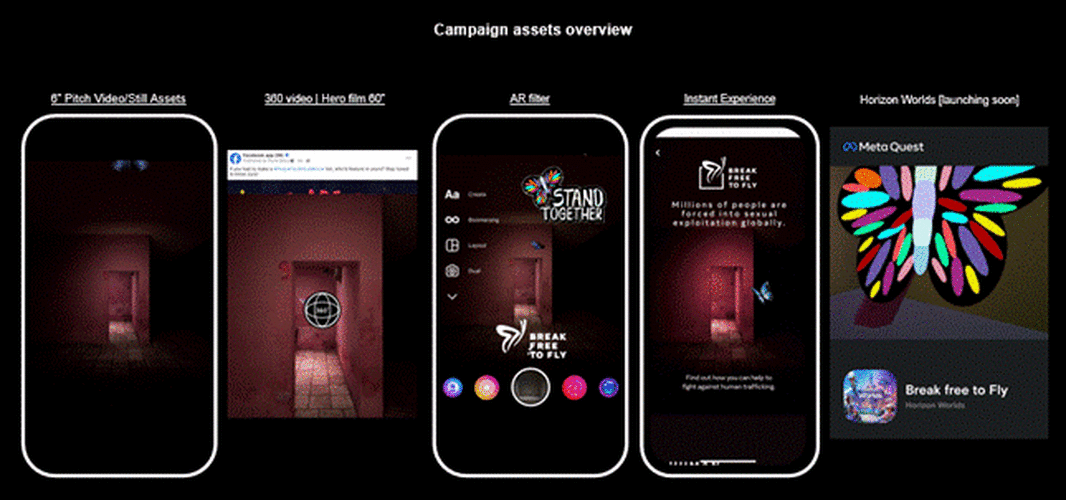 MANILA, PHILIPPINES – IJM, in partnership with Meta (formerly Facebook) has launched a new immersive virtual and augmented reality experience to raise awareness of the dark world of human trafficking.
The campaign takes users inside the world of people experiencing sex trafficking by sharing stories of trafficking survivors. Within 24 hours of it going live, it reached more than 1.2 million viewers.

"We couldn't have imagined such a vast uptake on this ground-breaking and game-changing campaign," said Evelyn Pingul, Director of Brand, Media, and Communications, IJM Program Against Online Sexual Exploitation of Children.
"Sex trafficking, specifically the trafficking of children to create sexual abuse materials, can be a difficult topic to broach for new audiences - and so we applaud Meta for stepping in and using its resources to shed light on one of darkest corners of humanity."
IJM helps lead the global fight against the online sexual exploitation of children, one of the world's fastest-growing and least understood crimes, in which children are sexually abused for sex offenders to watch or direct from all over the world.

"We applaud Meta's zealous efforts into this global campaign. Indeed, it takes a global response to combat this global crime," said John Tanagho, Executive Director, IJM's Center to End Sexual Exploitation of Children.
There are no reliable estimates yet on how many children are trapped in online sexual exploitation. However, building on a 2020 study, IJM is developing a method to establish the prevalence of online sexual exploitation of children through the Scale of Harm project.
"Having an accurate estimate of this crime's prevalence is key to designing, implementing and evaluating child protection interventions," Mr. Tanagho said.
Since IJM began to focus on the emerging crime in 2016, we've helped police bring over 1,000 children to safety from online sexual exploitation in the Philippines, which is the global hotspot for the production of online sexual exploitation of children.
IJM, along with our partners, is a founding member of the Philippine Internet Crimes Against Children Center, which was set up in 2019, bringing together Philippine law enforcement agencies with Australian Federal Police, the United Kingdom National Crime Agency, and the National Police of the Netherlands. These countries house some of the most prolific sex offenders around the globe.